Coal preparation plants get a second life
Beringen is home to the largest industrial heritage site in Flanders, unique in Europe. Here, two imposing coal preparation plants get a new life: heritage and nature merge within be-NATURE.
From abandoned mine
site to international
crowd-puller
Over the past ten years, the former Beringen mine site has undergone a true metamorphosis. Under the name be-MINE, it has turned into an attractive and economically valuable tourist and recreational site with plenty of experience and leisure opportunities. One important piece is still missing from this beautiful heritage puzzle: the sustainable, supported, and innovative interpretation of coal preparation plants 1 and 3.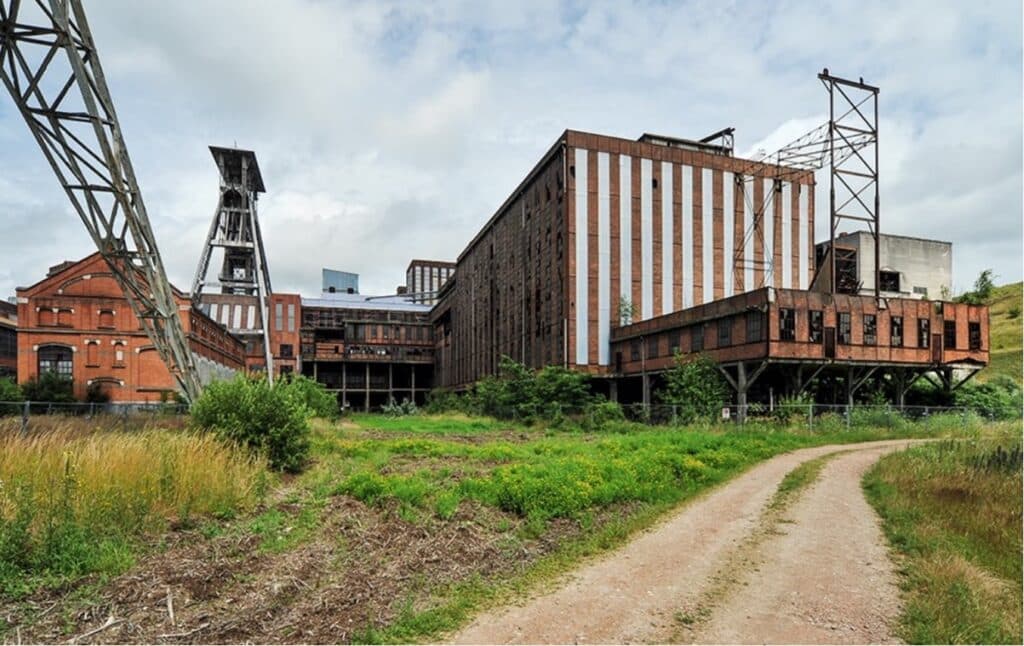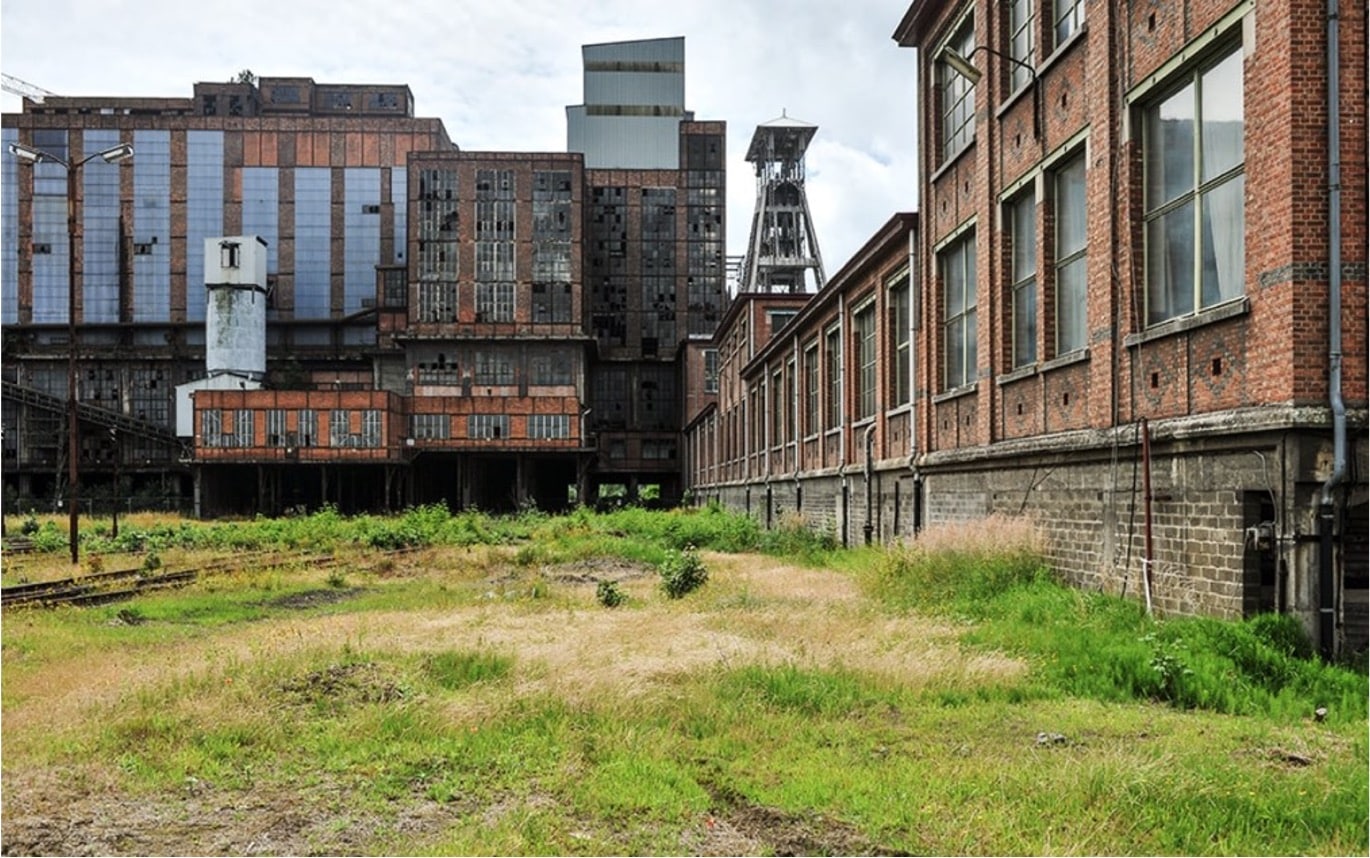 be-NATURE as
a guiding principle
In the development of be-MINE, we adhere to the be-NATURE principle: local nature is given every opportunity to flourish and nestle among the industrial heritage. This creates a sustainable, green site full of flowers. 
There's lots of activity around the Beringen mine — yesterday, today and tomorrow. Would you like to stay informed about the news related to coal preparation plants 1 & 3? Or take part in our activities?
Launch of be-NATURE in coal preparation plants 1 & 3
Greening of the residential master plan
Opening of the school STRAF!
be-MINE PIT
 
Restoration of coal preparation plant 4
Restoration of the water tower
Opening of bike experience centre Velotril
Consolidation of unloading floor 3
Integration of Vestal communication
Greening of the site I be-NATURE concept
Corten steel promenade and experience meadow hoist frame
 
Opening restaurant MIA MENSA
Restoration of the hoist frame at coal preparation plant 1
Event location in former power station
 
Forecourt redesigned as events plaza
Heritage project 'be-MINE PIT' approved by Limburg Provincial Council
Opening of mountain bike trail on Adventure Mountain
Opening of United Experts
Restoration of coal preparation plant 2
Opening of Adventure Mountain
Opening snorkelling and diving centre Todi
Opening indoor climbing hall Alpamayo
Opening retail park be-MINE boulevard
Opening of Sporenpark residential care centre
Start of the housing project on the former Houtpark
Opening Sportoase be-MINE Beringen
Opening of the new tourist reception
Start-up of NV be-MINE with LRM, CIRIL and Van Roey Vastgoed as shareholders